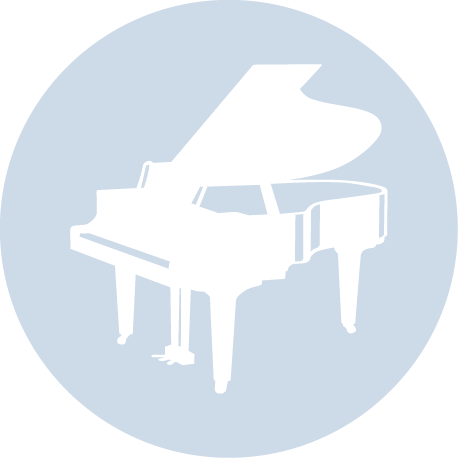 Acoustic Grand Pianos
Choose from Canada's largest selection of the world's finest grand pianos. Steinway, Yamaha, Boston, Essex, Schimmel, Sauter and more.
Acoustic Upright Pianos
Choose from Canada's largest selection of the world's finest upright pianos. Steinway, Yamaha Boston, Essex, Schimmel and more.
Hybrid Pianos
Hybrid pianos combine the elegance, touch and tone of an acoustic piano, with the technological innovation of a digital piano.
Digital Pianos
Choose from Canada's largest selection of the world's finest digital pianos. Yamaha, Roland, Korg, Casio and more.
Steinway News
---
"The Magic of the Moment" - Exclusive Interview with RAFAŁ BLECHACZ
Winner of the International Fryderyk Chopin Piano Competition and recipient of the Gilmore Artist award...

Read more - 2018-04-20 00:23:51

---
The Endearing Story Behind Carole King's Piano
Fans of musical legend Carole King have a chance to own a choice piece of music history in April 2018, when her gorgeous 1923 Steinway grand piano goes to auction in New York City...

Read more - 2018-04-04 18:09:28

---
Oak Bay Community Theatre fundraising for beautiful Steinway Piano!
Oak Bay High's Dave Dunnet Community Theatre now has a beautiful Steinway piano thanks to their Community Association! They purchased the piano from Tom Lee Music Canada and now they're fundraising to finish paying it off! They've raised more than $65,000 already and they're steadily on their way to raising the total of $100,000.Read more - 2017-07-17 23:31:39

---
Tom Lee Music is Awarded Top Steinway Award for Fourth Consecutive Year
Tom Lee Music, the exclusive dealer for Steinway, Boston and Essex pianos in the Greater Vancouver and Vancouver Island areas, has won the coveted Steinway & Sons 'Steinway Dealer Excellence Award' for the 4th consecutive year. This is the highest honor given by the maker of what many music experts consider the world's finest pianos.Read more - 2017-06-06 17:40:16

---
Spirio Spotlight - Music at the Movies
This month on SPIRIO, we focus on classic themes and songs made famous through feature films. From Disney hits to James Bond, to Film Noir — even the latest tunes from La La Land, the best film music endures beyond the screen.

Read more - 2017-05-11 20:03:49

Yamaha News
---
Two Million Dollar Pianos
There are two, "Million Dollar Pianos" in the news at the moment. Firstly Elton John has announced new performance dates for his "Million Dollar Piano" show at Caesar's Palace, Las Vegas. And secondly, an art-case Steinway, dubbed the "Million Dollar Steinway – A Prince's Love Piano" is currently up for sale at Sonny's Piano Warehouse, Long Island, New York for… a million dollars, of course.

Read more - 2017-07-01 00:52:20

---
David Bowie's Manhattan Apartment and Yamaha Piano On Sale for $65M
An upscale Manhattan apartment that was once home to world renowned musical legend David Bowie recently hit the market for $6.495 million. The apartment comes complete with his famed Yamaha Piano, handed down through various owners of the apartment.

Read more - 2017-03-24 18:42:22

---
Yamaha Piano from Tom Lee Music Enriches UBC Library
The UBC Music Library faculty never imagined that a piano could be placed in a library that required absolute silence. How would it not become a decoration? How would it work? Considering the library is all about providing public services, having a hybrid piano truly fulfills that function.

Read more - 2016-12-07 19:31:59

---
Elton John Returns To Vegas with "The Million Dollar Piano"
Elton John recently confirmed dates in October and February for "The Million Dollar Piano" at The Colosseum at Caesars Palace in Las Vegas. The show features a Yamaha piano with more than 68 LED videos screens that swirl colors and patterns while Elton plays a setlist of songs spanning his five-decade career.

Read more - 2016-04-26 22:43:16

---
Purple Piano - Yamaha Prince Tribute

We are deeply saddened by the loss of another world icon and musical powerhouse. We know that Prince will continue to inspire and challenge us with the legacy of his albums, his artistry and his vibrant spirit.

Read more - 2016-04-25 23:51:13

Piano News
---
2018 Juno Award Ceremony
On behalf of everyone here at Tom Lee Music Canada, congratulations to all of the talented nominees, performers and winners who were featured at the 2018 Juno Awards on Sunday, March 25.

Read more - 2018-03-28 23:02:02

---
Spring Harmonies with Michelle Xu and Lin Kai Zhang
Thank you to everyone who joined us for Spring Harmonies, featuring the breathtaking Rimsky-Korsakov String Quartet of St. Petersburg alongside accomplished young pianists Michelle Xu and Lin Kai Zhang...

Read more - 2018-03-07 21:40:10

---
Movato Homes Vancouver Feature
Thank you to Movato Home Vancouver for featuring our new flagship store location in their summer issue! Such kind words mean a lot to all of us here at Tom Lee Music.

Read more - 2017-09-18 19:34:27

---
Interview with Dr. Victor Shevtsov
"One word to describe my first impression of meeting Dr. Victor Shevtsov is warm. Sitting comfortably in the armchair, smiling gently, he gives a feeling that we will have a very pleasant, sincere and meaningful conversation."

Read more - 2016-08-09 18:53:43

---
Amazing Chopin Performance by JJ Bui
At only eleven years old, JJ Bui won first prize in CBC Music's 2016 Piano Hero competition with his phenomenal video performance of Chopin's Ballade No. 1, Op. 23.

Read more - 2016-05-13 17:54:50

TUNING, VOICING, REGULATION & OTHER SERVICES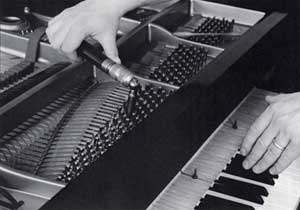 The Tom Lee Music Piano Service Department provides regular Piano services such as tuning, regulation, voicing, plus minor finish repairs. We provide Vancouver Lower Mainland Piano services from Monday to Saturday, between 9:00 am and 4:00 pm , with additional times available outside of these hours by request.
Our local Vancouver Lower Mainland piano service area covers West Vancouver to Langley, and the North Shore to White Rock. Piano Service on Vancouver Island may be arranged through the managers of the Victoria and Nanaimo Showrooms.
Our commitment to our community is to exceed our client's expectations - not only now, but long after our client has selected Tom Lee Music for all their musical needs.
For more information regarding our piano services, please phone our Piano Service Coordinator at 604-273-3800 (extension 223) or visit any of our eight piano showrooms.
You are also welcome to email our Piano Service Department at: [email protected].
If you would like additional information regarding normal piano maintenance, we would be pleased to mail you our free "Piano Owner's Manual & Service Record" brochure. To request this informative brochure, please phone any of our eight Piano Showrooms, or our Piano Service Coordinator.
Tom Lee Music strongly believes that all of our customers deserve nothing short of the best – period! We provide the best in musical instruments, service, and innovative programs. The same concept applies to our staff; we are proud to have a team of the most knowledgeable Piano Consultants in Canada.
We carry one of the largest collections of the world's finest acoustic and digital piano brands in Canada, such as Steinway and Sons, Steinway-designed Boston and Essex, Yamaha, Cable-Nelson, Schimmel, Petrof, and Hoffman and Kuhne.
If you have any questions about our piano selection, or if you would like to experience the excitement of choosing your next piano, visit any of our 8 community showrooms!