"There is no way but Steinway." - Lang Lang
"My first choice is Steinway." - Yundi Li
"Steinway grand pianos are the best in the world." - Maurizio Pollini
"I wish to thank Steinway for its wonderful pianos which I've been privileged to play in all my concerts. There is no piano like it in the world." - Evgeny Kissin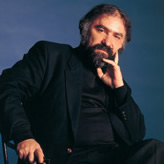 "I choose to play the Steinway because of its wonderful clarity, tonal diversity and the wide dynamic range that it enables me to achieve."- Radu Lupu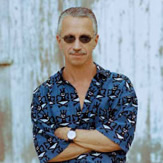 "I've played Steinways since my childhood. I can't remember the first one I played, though over the years it occurred to me that only a Steinway piano would have the kind of consistency that would allow me to mold my work through it." - Keith Jarrett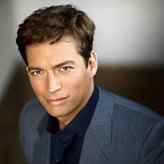 "With a tone so rich, I would never be afraid of the dark. Steinway is the only and the best!" - Harry Connick, Jr.
"I have long admired Steinway pianos for their qualities of tone, clarity, pitch consistency, touch responsiveness, and superior craftsmanship." - Billy Joel
"The Steinway piano is the most versatile instrument I know." - Mitsuko Uchida
"The Steinway piano is such an incomparable instrument. Due to its virtues, I am able to express all my musical feelings." - Daniel Barenboim
"Sometimes a Steinway plays better than the pianist, and it is then a marvellous surprise." - Martha Argerich
"The Steinway piano is the most harmonious implement for musical intention. It completes what is beautiful and artistic." - Yefim Bronfman
Canadian Steinway Artists
"It is a privilege and an honor to perform on Steinway pianos." - Diana Krall
" Walking out on stage, my favourite site is a big, beautiful Steinway model D. My favourite sound comes next." - Jamie Parker

Rupert E. Edwards Chair in Piano Performance
University of Toronto
"My most memorable and deeply felt musical experiences have always been in the company of a Steinway piano. For a pianist, to play on a great Steinway piano is to know what spontaneous musical creation is. It will do all you ask and imagine, and t hen will continue to open doors to other colours and characters that you did not know were there. It electrifies ones' sense." - Arthur Rowe
"The touch and depth of the Steinway piano is a joy for me as a pianist, and its versatility and range of color is a joy for me as a musician. The Steinway is a work of art." - Jon Kimura Parker

Internternationally acclaimed pianist and Professor of Piano at the Shepherd School of Music at Rice University
"Several piano manufacturers produce good instruments these days, but only a Steinway allows me to express - and even inspires me to reach beyond - the full richness and range of sounds that exist in the depths of my soul. " - Robert Silverman
"For me, there has never been any other piano that comes close to matching a Steinway's warmth, brilliance and personality. Its ability to capture and inspire the imagination will always be unparalleled" - Mark Anderson
André Laplante, OC (born November 12, 1949) is a Canadian pianist. He received a 2004 Juno Award for the 2003 recording Concertos: Music of Jacques Hétu. He is considered to be a Franz Liszt specialist and is much associated with the music of Maurice Ravel.
"The Steinway piano allows me to create the greatest subtlety of expression and nuance of tone. The instrument itself is a source of inspiration." - Renee Rosnes
"Whether I am at home composing or performing to an audience, a Steinway piano inspires me to create art. Like the finest sable brush, I trust a Steinway to help me express myself without barriers and to voice my emotions with finesse, clarity and dynamic range. Under any circumstance, Steinway is my choice." - Laura Fernandez
"To play a Steinway is a feast for my imagination, as there are no boundaries in the search to express my soul." - Angela Cheng
"The consistent superior quality of Steinway pianos continuously inspires me both at home and on the concert stage, from simple art-song accompaniments to solo or chamber works. To me they are an essential and indispensible part of music making at the highest level." - Ronald Sat
"Playing a Steinway after other brands is like coming back home from a long journey. The feeling of comfort and inspiration is overwhelming. The great potential of the Steinway triggers one's creativity in every aspect of musical expression and makes it possible to materialize that interpretation almost to perfection." - Eugene Skovorodnikov
"With the Steinway I can portray each and every musical gesture with the same authority a conductor has with an orchestra." - Ian Parker
"An artist is constantly searching for the highest means of expression. The challenges are limitless and fascinating, but can only be approached if the instrument is responsive. Steinway has unfailingly produced rich and responsive pianos since its inception, and continues to be at the very top in the growing field of piano manufacturing." - Jane Coop
"Lorraine Min Steinway Artist Since 2013 "Steinway's unmistakable warmth of sound, powerful rich bass and sparkling brilliance allow me limitless musical possibilities. These unmatched qualities give me the freedom to express, create, and bring life to some of the greatest repertoire that exists for the piano. There is no other choice for me but Steinway." - Lorraine Min
Yaroslav Senyshyn, also known as Slava, was born in Toronto, Ontario, Canada. He is a Canadian Pianist, Author, Professor of Music and Philosophy and an official Steinway Artist, and is signed with Albany Records as of 2013.[1][2] Within his career as pianist, he has been referred to as a "pianist of enormous power and sophisticated finger work".[3]
"I am proud to be a Steinway Artist. The Steinway is my home... It is the King of pianos." - Valerie Tryon
"Every time I perform on a Steinway piano, I am home." - Stewart Goodyear

Born and raised in Toronto, Canada, pianist and composer Stewart Goodyear began his training at Royal Conservatory of Music in Toronto, received a bachelor's degree from Curtis Institute of Music in Philadelphia and completed a Masters Degree at Juilliard School of Music in New York.
"I've yet to uncover all the riches Steinway pianos have to offer. They're a bottomless pit of expression. When I play my loudest, softest or subtlest, Steinways can handle it, and more. If I were to play with the full force of my clenched fists, a Steinway would respond, unimpressed: 'Is that all you've got?'" - Chris Donnelly
"On any concert stage, the Steinway piano's warm, rich sound and marvelously responsive action is like a dependable friend to be counted on. In a world riddled with uncertainties, the Steinway piano is most reliable." - Jania Fialkowska
"When concertizing at home or abroad, my first choice is Steinway." - Ronald Turini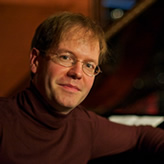 "Colour, imagery and power – without limits." - David Braid
Immortal Artists
"The Steinway fulfills the boldest dreams of the pianist..." - Claudio Arrau

Known as one of the greatest pianists of the twentieth century.
"Since my arrival in America I started playing the Steinway, and I realize now that I could not possibly use any other instrument, but the Steinway which to me means, "The Piano." It is wonderful! Only thus can I express my opinion, my thoughts, and my gratutitude to that divine medium of art." - Shura Cherkassky

Steinway Artist Since 1957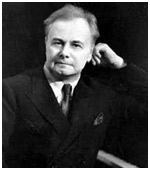 One Day in 1932 Josef Hofmann, who had already spoken of the Steinway piano's 'extraordinary perfection of action,' came to Steinway Hall and said, 'It isn't quick enough: can't you make it still more sensitive, still more responsive? – "Commentary on the New Steinway Accelerated Action."

Presto-Times, Nov - Dec 1934
"I am happy that the Steinway has been my faithful and inseparable friend since the inception of my concert career." - Vladimir Horowitz
"Steinway - the revelation!" - Wilhelm Kempff

Steinway Artist Since 1955
"I always have the greatest pleasure in playing the wonderful Steinway pianos. Bravo and heartfelt thanks." - Emil Gilels
"I am very happy to have the opportunity of using your pianos for my concerts because I consider them to be perfect in every way." - Sergei Rachmaninoff
"A Steinway is a Steinway and there is nothing like it in the world." - Arthur Rubinstein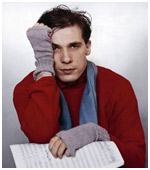 "The Steinway encompasses every conceivable pianistic possibility. It is a great experience for the artist to have such vast resources at his disposal." - Glenn Gould
"whom no other hands have caressed" - Dinu Lipatti [ref]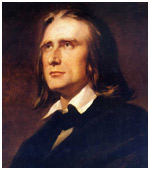 He was said by his contemporaries to have been the most technically advanced pianist of his age, and in the 1840s he was considered to be the greatest pianist of all time.
"The piano of my dreams has been made a reality. For me the Steinway is perfection." - Solormon