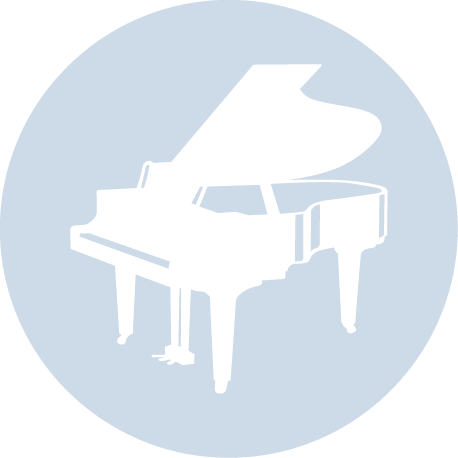 Acoustic Grand Pianos
Choose from Canada's largest selection of the world's finest grand pianos. Steinway, Yamaha, Boston, Essex, Schimmel and more.
Acoustic Upright Pianos
Choose from Canada's largest selection of the world's finest upright pianos. Steinway, Yamaha Boston, Essex, Schimmel and more.
Hybrid Pianos
Hybrid pianos combine the elegance, touch and tone of an acoustic piano, with the technological innovation of a digital piano.
Digital Pianos
Choose from Canada's largest selection of the world's finest digital pianos. Yamaha, Roland, Korg, Casio and more.
Steinway News
---
Bridge to Success Charity Gala
Nearly eight hundred distinguished guests were present on March 11 at the Westin Bayshore Hotel Grand Ballroom for the Bridge to S.U.C.C.E.S.S Gala. Celebrity actor Linda Chung and world renowned young pianist Avan Yu were honoured guests who quickly became the highlight of the night.

Read more - 2017-03-24 18:59:57

---
Crescendo New York Tour
The Crescendo International Music Competition is an established international music festival for youth all around the world. Our Tom Lee Music representatives were delighted to see so many of our students compete and succeed this year, culminating in a trip to New York City complete with a master class, Steinway factory Tour and performance at Carnegie Hall

Read more - 2017-02-18 00:22:56

---
Paul Wyse Recreates Pictures at an Exhibition
Artist Paul Wyse recreates Mussorgsky's Pictures at an Exhibition through portraiture and still life painting in a historical collaboration with Steinway & Sons. Wyse is both a classically trained pianist and a master painter whose portraits hang in distinguished collections across North America.

Read more - 2017-01-09 20:13:57

---
Meet Musical America Artist of the Year Yuja Wang
Steinway Artist Yuja Wang represents a new breed of musician - the complete, thoroughly modern package. Wearing stunning gowns chosen specifically to match the repertoire she is playing, she has cultivated a persona of visual beauty as well as musical brilliance.

Read more - 2016-12-29 02:08:58

---
Kennedy Center Honors Gala Performance by Yuja Wang
On Sunday December 4th, world renowned Steinway Artist Yuja Wang was a featured soloist at the annual Kennedy Center Honors Gala, performing Piazzola's "Grand Tango" on a gorgeous Steinway concert piano in recognition of pianist Martha Argerich, the 2016 Kennedy Center Honors recipient.

Read more - 2016-12-29 00:45:35

Yamaha News
---
David Bowie's Manhattan Apartment and Yamaha Piano On Sale for $65M
An upscale Manhattan apartment that was once home to world renowned musical legend David Bowie recently hit the market for $6.495 million. The apartment comes complete with his famed Yamaha Piano, handed down through various owners of the apartment.

Read more - 2017-03-24 18:42:22

---
Yamaha Piano from Tom Lee Music Enriches UBC Library
The UBC Music Library faculty never imagined that a piano could be placed in a library that required absolute silence. How would it not become a decoration? How would it work? Considering the library is all about providing public services, having a hybrid piano truly fulfills that function.

Read more - 2016-12-07 19:31:59

---
Elton John Returns To Vegas with "The Million Dollar Piano"
Elton John recently confirmed dates in October and February for "The Million Dollar Piano" at The Colosseum at Caesars Palace in Las Vegas. The show features a Yamaha piano with more than 68 LED videos screens that swirl colors and patterns while Elton plays a setlist of songs spanning his five-decade career.

Read more - 2016-04-26 22:43:16

---
Purple Piano - Yamaha Prince Tribute

We are deeply saddened by the loss of another world icon and musical powerhouse. We know that Prince will continue to inspire and challenge us with the legacy of his albums, his artistry and his vibrant spirit.

Read more - 2016-04-25 23:51:13

---
2016 Celebration Of Excellence
On March 7, three students from our Vancouver Academy were invited to perform at the Annual BCRMTA Celebration of Excellence Recital.

Read more - 2016-03-09 00:39:00

Piano News
---
Interview with Dr. Victor Shevtsov
"One word to describe my first impression of meeting Dr. Victor Shevtsov is warm. Sitting comfortably in the armchair, smiling gently, he gives a feeling that we will have a very pleasant, sincere and meaningful conversation."

Read more - 2016-08-09 18:53:43

---
Amazing Chopin Performance by JJ Bui
At only eleven years old, JJ Bui won first prize in CBC Music's 2016 Piano Hero competition with his phenomenal video performance of Chopin's Ballade No. 1, Op. 23.

Read more - 2016-05-13 17:54:50

---
Luxury & Supercar Weekend 2015 Vancouver
The sixth annual Vancouver Luxury & Supercar Weekend wrapped up last weekend and as always – guests were mesmerized by all the innovative automobiles on display! The prestigious auto show was the perfect opportunity to showcase the stunning Steinway Concours Concept Piano.

Read more - 2015-10-13 19:02:59

---
Charity Gala & Fashion Show
On September 26th, the Fairmont Vancouver Hotel was brimming with musical perfection, as members of the Steinway Young Artist Club performed in front of an audience who all came together for an excellent cause.

Read more - 2015-10-13 18:46:28

---
Stewart Goodyear Master Class
Our Granville Concert Hall was the site of a very special Master Class earlier this week, where Steinway Artist Stewart Goodyear conducted his Master Class in front of a full audience!

Read more - 2015-09-04 19:22:39

TUNING, VOICING, REGULATION & OTHER SERVICES
The Tom Lee Music Piano Service Department provides regular Piano services such as tuning, regulation, voicing, plus minor finish repairs. We provide Vancouver Lower Mainland Piano services from Monday to Saturday, between 9:00 am and 4:00 pm , with additional times available outside of these hours by request.
Our local Vancouver Lower Mainland piano service area covers West Vancouver to Langley, and the North Shore to White Rock. Piano Service on Vancouver Island may be arranged through the managers of the Victoria and Nanaimo Showrooms.
Our commitment to our community is to exceed our client's expectations - not only now, but long after our client has selected Tom Lee Music for all their musical needs.
For more information regarding our piano services, please phone our Piano Service Coordinator at 604-273-3800 (extension 223) or visit any of our eight piano showrooms.
You are also welcome to email our Piano Service Department at: [email protected].
If you would like additional information regarding normal piano maintenance, we would be pleased to mail you our free "Piano Owner's Manual & Service Record" brochure. To request this informative brochure, please phone any of our eight Piano Showrooms, or our Piano Service Coordinator.
Tom Lee Music strongly believes that all of our customers deserve nothing short of the best – period! We provide the best in musical instruments, service, and innovative programs. The same concept applies to our staff; we are proud to have a team of the most knowledgeable Piano Consultants in Canada.
We carry one of the largest collections of the world's finest acoustic and digital piano brands in Canada, such as Steinway and Sons, Steinway-designed Boston and Essex, Yamaha, Cable-Nelson, Schimmel, Petrof, and Hoffman and Kuhne.
If you have any questions about our piano selection, or if you would like to experience the excitement of choosing your next piano, visit any of our 8 community showrooms!