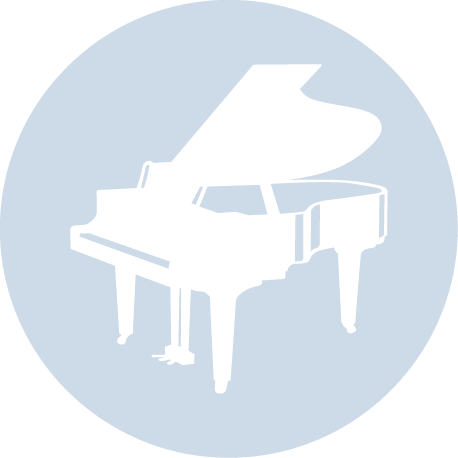 Acoustic Grand Pianos
Choose from Canada's largest selection of the world's finest grand pianos. Steinway, Yamaha, Boston, Essex, Schimmel and more.
Acoustic Upright Pianos
Choose from Canada's largest selection of the world's finest upright pianos. Steinway, Yamaha Boston, Essex, Schimmel and more.
Hybrid Pianos
Hybrid pianos combine the elegance, touch and tone of an acoustic piano, with the technological innovation of a digital piano.
Digital Pianos
Choose from Canada's largest selection of the world's finest digital pianos. Yamaha, Roland, Korg, Casio and more.
Steinway News
---
The Perfect Instrument For You
Selecting the right piano is an intense, personal, and highly rewarding process, and to ensure that your decision brings you joy for many years, you owe it to yourself to do some research. Upright or grand? What are the differences between brands, and why does it matter if an instrument is made by hand?

Read more - 2016-08-16 00:59:32

---
Melody's Mostly Musical Day
Steinway & Sons recently published an illustrated SPIRIO playlist for children and family members to enjoy! The lovely collection of classical piano works are performed by renowned Steinway Artist Jenny Lin with illustrations by Mikela Provost.

Read more - 2016-08-09 21:05:02

---
Artisanship and Craft: Inside the Steinway New York Factory
Since its founding in 1853 in a Manhattan loft on varick street, Steinway & Sons has been considered one of the world's finest piano manufacturers. Over the next thirty years, German immigrant Henry Engelhard Steinway and his family developed the modern piano, building each instrument one at a time.

Read more - 2016-05-31 22:05:57

---
Tom Lee Music is Awarded Top Steinway Award for Third Consecutive Year
NEW YORK CITY – Tom Lee Music, the exclusive dealer for Steinway, Boston and Essex pianos in the Greater Vancouver and Vancouver Island areas, has won the coveted Steinway & Sons 'Steinway Dealer Excellence Award' for the 3rd consecutive year. This is the highest honor given by the maker of what many music experts consider the world's finest pianos.

Read more - 2016-05-18 18:24:46

---
Fleurs de Villes
Flowers make us happy. They delight the senses, connect us with the organic world, provide life and inspire art.

Read more - 2016-05-07 00:59:17

Yamaha News
---
Elton John Returns To Vegas with "The Million Dollar Piano"
Elton John recently confirmed dates in October and February for "The Million Dollar Piano" at The Colosseum at Caesars Palace in Las Vegas. The show features a Yamaha piano with more than 68 LED videos screens that swirl colors and patterns while Elton plays a setlist of songs spanning his five-decade career.

Read more - 2016-04-26 22:43:16

---
Purple Piano - Yamaha Prince Tribute

We are deeply saddened by the loss of another world icon and musical powerhouse. We know that Prince will continue to inspire and challenge us with the legacy of his albums, his artistry and his vibrant spirit.

Read more - 2016-04-25 23:51:13

---
2016 Celebration Of Excellence
On March 7, three students from our Vancouver Academy were invited to perform at the Annual BCRMTA Celebration of Excellence Recital.

Read more - 2016-03-09 00:39:00

---
2016 Vancouver Yamaha Junior Original Concert
One of the goals of our Yamaha program is to encourage students to compose and perform their own compositions. This year over 80 pieces were performed as in-class recitals.

Read more - 2016-02-09 00:24:00

---
2016 February 7 Nordstrom Performance
Students from our Tom Lee Music Academy were invited to perform at the newly opened Nordstrom Department Store in downtown Vancouver. .

Read more - 2016-02-09 00:12:00

Piano News
---
Interview with Dr. Victor Shevtsov
"One word to describe my first impression of meeting Dr. Victor Shevtsov is warm. Sitting comfortably in the armchair, smiling gently, he gives a feeling that we will have a very pleasant, sincere and meaningful conversation."

Read more - 2016-08-09 18:53:43

---
Amazing Chopin Performance by JJ Bui
At only eleven years old, JJ Bui won first prize in CBC Music's 2016 Piano Hero competition with his phenomenal video performance of Chopin's Ballade No. 1, Op. 23.

Read more - 2016-05-13 17:54:50

---
Luxury & Supercar Weekend 2015 Vancouver
The sixth annual Vancouver Luxury & Supercar Weekend wrapped up last weekend and as always – guests were mesmerized by all the innovative automobiles on display! The prestigious auto show was the perfect opportunity to showcase the stunning Steinway Concours Concept Piano.

Read more - 2015-10-13 19:02:59

---
Charity Gala & Fashion Show
On September 26th, the Fairmont Vancouver Hotel was brimming with musical perfection, as members of the Steinway Young Artist Club performed in front of an audience who all came together for an excellent cause.

Read more - 2015-10-13 18:46:28

---
Stewart Goodyear Master Class
Our Granville Concert Hall was the site of a very special Master Class earlier this week, where Steinway Artist Stewart Goodyear conducted his Master Class in front of a full audience!

Read more - 2015-09-04 19:22:39

Over 1,600 Steinway Artists
Without them, a Steinway piano is silent. But together, the artist and piano create music — such beautiful music that most professional pianists choose to perform only on Steinway pianos.
For decades Steinway & Sons has cultivated special relationships with pianists from every genre. From classical pianists like Lang Lang, to jazz stars like Diana Krall, to pop icons like Billy Joel, and "immortals" like Irving Berlin, Cole Porter, Sergei Rachmaninoff, and Arthur Rubinstein — more than 1,600 artists have chosen to make the Steinway Piano their own.
"There is no way but Steinway." - Lang Lang
"My first choice is Steinway." - Yundi Li
"Steinway grand pianos are the best in the world." - Maurizio Pollini
"I wish to thank Steinway for its wonderful pianos which I've been privileged to play in all my concerts. There is no piano like it in the world." - Evgeny Kissin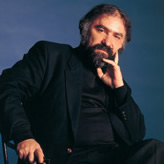 "I choose to play the Steinway because of its wonderful clarity, tonal diversity and the wide dynamic range that it enables me to achieve."- Radu Lupu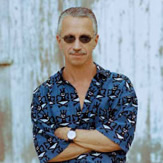 "I've played Steinways since my childhood. I can't remember the first one I played, though over the years it occurred to me that only a Steinway piano would have the kind of consistency that would allow me to mold my work through it." - Keith Jarrett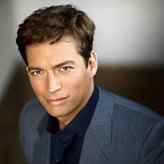 "With a tone so rich, I would never be afraid of the dark. Steinway is the only and the best!" - Harry Connick, Jr.
"I have long admired Steinway pianos for their qualities of tone, clarity, pitch consistency, touch responsiveness, and superior craftsmanship." - Billy Joel
"The Steinway piano is the most versatile instrument I know." - Mitsuko Uchida
"The Steinway piano is such an incomparable instrument. Due to its virtues, I am able to express all my musical feelings." - Daniel Barenboim
"Sometimes a Steinway plays better than the pianist, and it is then a marvellous surprise." - Martha Argerich
"The Steinway piano is the most harmonious implement for musical intention. It completes what is beautiful and artistic." - Yefim Bronfman
Canadian Steinway Artists
"It is a privilege and an honor to perform on Steinway pianos." - Diana Krall
" Walking out on stage, my favourite site is a big, beautiful Steinway model D. My favourite sound comes next." - Jamie Parker

Rupert E. Edwards Chair in Piano Performance
University of Toronto
"My most memorable and deeply felt musical experiences have always been in the company of a Steinway piano. For a pianist, to play on a great Steinway piano is to know what spontaneous musical creation is. It will do all you ask and imagine, and t hen will continue to open doors to other colours and characters that you did not know were there. It electrifies ones' sense." - Arthur Rowe
"The touch and depth of the Steinway piano is a joy for me as a pianist, and its versatility and range of color is a joy for me as a musician. The Steinway is a work of art." - Jon Kimura Parker

Internternationally acclaimed pianist and Professor of Piano at the Shepherd School of Music at Rice University
"Several piano manufacturers produce good instruments these days, but only a Steinway allows me to express - and even inspires me to reach beyond - the full richness and range of sounds that exist in the depths of my soul. " - Robert Silverman
"For me, there has never been any other piano that comes close to matching a Steinway's warmth, brilliance and personality. Its ability to capture and inspire the imagination will always be unparalleled" - Mark Anderson
André Laplante, OC (born November 12, 1949) is a Canadian pianist. He received a 2004 Juno Award for the 2003 recording Concertos: Music of Jacques Hétu. He is considered to be a Franz Liszt specialist and is much associated with the music of Maurice Ravel.
"The Steinway piano allows me to create the greatest subtlety of expression and nuance of tone. The instrument itself is a source of inspiration." - Renee Rosnes
"Whether I am at home composing or performing to an audience, a Steinway piano inspires me to create art. Like the finest sable brush, I trust a Steinway to help me express myself without barriers and to voice my emotions with finesse, clarity and dynamic range. Under any circumstance, Steinway is my choice." - Laura Fernandez
"To play a Steinway is a feast for my imagination, as there are no boundaries in the search to express my soul." - Angela Cheng
"The consistent superior quality of Steinway pianos continuously inspires me both at home and on the concert stage, from simple art-song accompaniments to solo or chamber works. To me they are an essential and indispensible part of music making at the highest level." - Ronald Sat
"I grew up playing my grandmother's 100 year old Steinway upright. That instrument is still the spiritual center of our family's musical legacy." - Rufus Wainwright
"Playing a Steinway after other brands is like coming back home from a long journey. The feeling of comfort and inspiration is overwhelming. The great potential of the Steinway triggers one's creativity in every aspect of musical expression and makes it possible to materialize that interpretation almost to perfection." - Eugene Skovorodnikov
"With the Steinway I can portray each and every musical gesture with the same authority a conductor has with an orchestra." - Ian Parker
"An artist is constantly searching for the highest means of expression. The challenges are limitless and fascinating, but can only be approached if the instrument is responsive. Steinway has unfailingly produced rich and responsive pianos since its inception, and continues to be at the very top in the growing field of piano manufacturing." - Jane Coop
"Lorraine Min Steinway Artist Since 2013 "Steinway's unmistakable warmth of sound, powerful rich bass and sparkling brilliance allow me limitless musical possibilities. These unmatched qualities give me the freedom to express, create, and bring life to some of the greatest repertoire that exists for the piano. There is no other choice for me but Steinway." - Lorraine Min
Yaroslav Senyshyn, also known as Slava, was born in Toronto, Ontario, Canada. He is a Canadian Pianist, Author, Professor of Music and Philosophy and an official Steinway Artist, and is signed with Albany Records as of 2013.[1][2] Within his career as pianist, he has been referred to as a "pianist of enormous power and sophisticated finger work".[3]
"I am proud to be a Steinway Artist. The Steinway is my home... It is the King of pianos." - Valerie Tryon
"Every time I perform on a Steinway piano, I am home." - Stewart Goodyear

Born and raised in Toronto, Canada, pianist and composer Stewart Goodyear began his training at Royal Conservatory of Music in Toronto, received a bachelor's degree from Curtis Institute of Music in Philadelphia and completed a Masters Degree at Juilliard School of Music in New York.
"I've yet to uncover all the riches Steinway pianos have to offer. They're a bottomless pit of expression. When I play my loudest, softest or subtlest, Steinways can handle it, and more. If I were to play with the full force of my clenched fists, a Steinway would respond, unimpressed: 'Is that all you've got?'" - Chris Donnelly
"On any concert stage, the Steinway piano's warm, rich sound and marvelously responsive action is like a dependable friend to be counted on. In a world riddled with uncertainties, the Steinway piano is most reliable." - Jania Fialkowska
"When concertizing at home or abroad, my first choice is Steinway." - Ronald Turini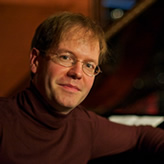 "Colour, imagery and power – without limits." - David Braid
Immortal Artists
"The Steinway fulfills the boldest dreams of the pianist..." - Claudio Arrau

Known as one of the greatest pianists of the twentieth century.
"Since my arrival in America I started playing the Steinway, and I realize now that I could not possibly use any other instrument, but the Steinway which to me means, "The Piano." It is wonderful! Only thus can I express my opinion, my thoughts, and my gratutitude to that divine medium of art." - Shura Cherkassky

Steinway Artist Since 1957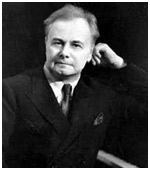 One Day in 1932 Josef Hofmann, who had already spoken of the Steinway piano's 'extraordinary perfection of action,' came to Steinway Hall and said, 'It isn't quick enough: can't you make it still more sensitive, still more responsive? – "Commentary on the New Steinway Accelerated Action."

Presto-Times, Nov - Dec 1934
"I am happy that the Steinway has been my faithful and inseparable friend since the inception of my concert career." - Vladimir Horowitz
"Steinway - the revelation!" - Wilhelm Kempff

Steinway Artist Since 1955
"I always have the greatest pleasure in playing the wonderful Steinway pianos. Bravo and heartfelt thanks." - Emil Gilels
"I am very happy to have the opportunity of using your pianos for my concerts because I consider them to be perfect in every way." - Sergei Rachmaninoff
"A Steinway is a Steinway and there is nothing like it in the world." - Arthur Rubinstein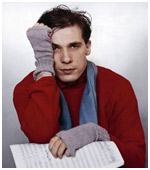 "The Steinway encompasses every conceivable pianistic possibility. It is a great experience for the artist to have such vast resources at his disposal." - Glenn Gould
"whom no other hands have caressed" - Dinu Lipatti [ref]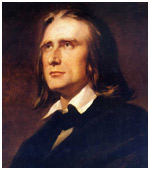 He was said by his contemporaries to have been the most technically advanced pianist of his age, and in the 1840s he was considered to be the greatest pianist of all time.
"The piano of my dreams has been made a reality. For me the Steinway is perfection." - Solormon
Contemporary Pianos
UK singing and songwriting sensation James Blunt has come a long way from his unlikely stint serving four years in the British Army to having 2005's top selling album of the year in the UK with Back to Bedlam. In the four years since Blunt released Back to Bedlam, he's sold 11 million records worldwide, with the album going No. 1 in 18 countries and making the top 10 in 35. This platinum selling, award-winning artist uses the Yamaha MP100.
First came The Beatles, and then, Wings. Today, it's just Paul McCartney solo. Paul has been tied to countless major musicians throughout his career as a songwriter and collaborator - from producing Cliff Bennett, Paddy, Klaus And Gibson and the Bonzo Dog Doo-Dah Band, to appearances on sessions by Donovan, Paul Jones and Steve Miller. While Paul McCartney is regarded as one of the foremost musicians in the world, his live shows tend to garner more visibility and regard than may be demonstrated on the music charts. Paul plays Yamaha grand pianos on stage and in the studio.
There's only one thing tougher than making your debut album, and that's recording your first demo.
"Making mine was a total nightmare", laughs Vanessa Carlton one of Rolling Stone's "Top 10 Artists to Watch in 2002." "I was 17 and living in Hell's Kitchen, working five days a week as a waitress in lower Manhattan. On the weekends, I'd grab my four-track and make the long drive to my parents' house in Pennsylvania because that's where the piano was."
When Chantal Kreviazuk took to the concert grand piano placed in the kitchen of her home studio to commence the writing of her fourth album, something began to change. The chords she started to release were immediately different from her earlier work – revealing themselves to be much more rhythmic and charging. While other artists tend to mellow as their career progresses, Chantal found that she was crafting her most driving work with Ghost Stories.
Sara Bareilles is a mesmerizing singer-songwriter who grew up performing in her native Humboldt County, California with no formal training in either voice or piano. Much of her adolescence was spent perched in front of a worn piano learning chords and scribbling simple melodies and lyrics. In 2003, Bareilles co-produced her first independent studio demo, Careful Confessions, and she earned a loyal grassroots following through touring.
Jim Brickman, whose distinctive piano personifies pure romance, celebrates his tenth anniversary as one of Windham Hill's best selling recording artists.
Since bursting onto the music scene – from commercial jingles to the recording industry, the competitive arena of radio airplay to the concert stage, Jim has appeared to be an overnight success. He was a smash in every musical endeavor he attempted. With ten albums to his name since his solo recording debut No Words in 1994, Jim Brickman's recording career has been filled with awards and success.
To say that everything David Foster touches turns to gold AND usually platinum would be an understatement. The stunningly talented producer and songwriter is a 14-time Grammy Award winner with an unprecedented 43 nominations, a recipient of 7 Juno Awards, an Emmy Award in 2004 and a three time Oscar nominee during the course of a magnificent career which spans over three extraordinarily successful decades. He has worked with the biggest and best talents in the music industry including Barbra Streisand, Josh Groban, Celine Dion, Whitney Houston, Madonna, N'Sync, The Corrs, Natalie Cole…. and he's just getting started!
Four decades, 200 million record sales, 50 Top 40 hits, 5 GRAMMYS, and a raft of other awards later, Elton John is still the musician that all musicians are measured by. His success has had a profound impact on popular music and has contributed to the continued popularity of the piano in rock and roll. Knighted Sir Elton John in 1998, he's worked with some of the biggest names in the industry.
Since 1994 Sheryl Crow has dazzled the world with songs that appeal to all ages, blending rock, country and pop into one mainstream sound. Her debut studio album Tuesday Night Music Club went seven times platinum, hit #3 and earned three Grammys: Best New Artist, Record of the Year and Best Female Pop Vocal Performance for the classic "All I Wanna Do." Since then, she's earned a total of nine of the coveted GRAMMY Awards and released five platinum selling albums. Sheryl uses a DGT7 and a C5 Concert Grand Piano for writing, recording and performing.
Sarah McLachlan took the word by storm in the '90s. She brought us Lilith Fair (raising $7 million dollars over a three-year period), won three GRAMMYs (Best Female Pop Vocal Performance in 1998 and 1999 and Best Pop Instrumental in 1998), and sold 22 million records worldwide. On Oct. 7, 2008, she celebrated the 20th anniversary of her multi-platinum record¬ing career with the release of Closer: The Best Of Sarah McLachlan.
There are certain singers whom we feel that we know, from the very first time we hear them. As the intimacy of their delivery and the subtle shading of their interpretation draw us in, a whole personality seems to take shape in our imagination. Norah Jones is that kind of singer. Her Blue Note debut album, Come Away With Me, offers a musicality and depth of feeling that would be uncommon in any era. In the present day, in a performer just 22 years of age, these qualities are truly remarkable...
The extraordinary, multi-platinum, 11-time Grammy Award winning Alicia Keys is a rare artist among her own generation – a singer, songwriter and extraordinary pianist who combines classical training with an old school sensibility and a direct relationship with todays mix of hip-hop and R&B. Since the 2001 debut of Songs In A Minor, the New York native has built an unparalleled repertoire of hits and accomplishments and clearly established herself as one of the best-selling artists of the decade. Alicia prefers the Yamaha silent pianos, such as the C6S and C7S, to create her musical masterpieces that have earned her devoted fans all around the world.
With his platinum CD Get Lifted, newcomer John Legend proved quickly he is indeed the stuff legends are made of. This multi-talented singer, songwriter, musician, arranger and producer has worked with some of the hottest names in the music industry including Kanye West, Jay-Z, Alicia Keys, Janet Jackson, Lauren Hill, and the Black Eyed Peas. His follow up albums Once Again and Evolver and both spawned GRAMMY-nominated singles and have solidified his spot as a major R&B solo artist.
With his flawless lyrical baritone, Josh Groban is known around the world as a classically influenced pop singer. Over the past five years, the Los Angeles native has become an international superstar, selling more than 23 million albums and filling every arena on his 81-city Awake World Tour, which visited North America, Europe, Australia, and the Philippines between February and October in 2007.
Jazz Pianos
Tony Bennett is the kind of artist that moves the hearts and souls of audiences. He's the singer's singer and has received high praise from his colleagues through the years, including Frank Sinatra who stated unequivocally, "Tony Bennett is the best singer in the business." He is an international treasure who was honored by the United Nations with their "Citizen of the World" honor, which aptly describes the scope of his accomplishments.
One of the most creatively restless and indefatigably imaginative artists in jazz, Chick Corea defies categorization. He is equally at home in acoustic settings as in electric formats. He performs sublime solo concerts and welcomes richly arranged collaborations with orchestras.
Tom Grant, master instrumentalist, talented singer and natural entertainer, nimbly walks the line between jazz tradition and modern pop. This soft-spoken Oregon native's inspired songwriting produces propulsive R&B grooves, infectious melodic hooks, and stylish ballads with equal ease. He plays jazz piano with the harmonic sophistication and deep sense of swing that only comes from more than three decades on the bandstand. At the same time, his recordings have consistently landed at the top of the Smooth Jazz charts, a genre of music Tom helped pioneer in the mid-80s.
Since the release of Another Mind, Hiromi Uehara's 2003 debut on Telarc, a division of Concord Music Group, the Japanese composer/pianist has electrified audiences and critics on both hemispheres with a creative energy that defies the conventional parameters of jazz and pushes musicianship and composition to unprecedented levels of complexity and sophistication.
Mike's solid reputation for creativity and quality has motivated many other well-known rock musicians to invite him to record on their albums. Trent Reznor - who first met Mike during David Bowie's 1996 "Outside" tour - featured Mike on several tracks of Nine Inch Nails' "The Fragile." Mike can also be heard on Seal's "Human Being" as well as a special bonus track at the end of No Doubt's "Return of Saturn" album.
Discovered by Quincy Jones at the Notre Dame Jazz Festival in 1963, Bob recorded his first solo album, Bold Conceptions, that year for Mercury Records. 36 more solo albums would follow through four decades; that number is just to date and does not include his GRAMMY Award-winning collaboration projects. Although he was to record another trio album, Explosions, for ESP (1964), it was not until Bob met up with Creed Taylor in New York that his composing, arranging and recording career really took off. After working on albums for CTI artists like Hank Crawford, Grover Washington, Jr. and many others, Bob finally recorded his own album, One. This introduced his music to a bigger audience and launched a lifelong career of recording and performing live...
Jamie Cullum is an artist deserving of superlatives but more complex than a simple set of adjectives can depict. If you know him as "just" a jazz musician or from his strikingly creative way with cover versions (among them, Radiohead's "High & Dry" and Pharrell's "Frontin") you are just familiar with the tip of the iceberg. The Pursuit, his fifth album and first new solo record in four years, is summed up by its title, taken from Nancy Mitford's classic novel, The Pursuit Of Love. "
On 2011's KAESHAMMER, Michael Kaeshammer doesn't simply wow you with his chops; he invites you in and talks to you. Yes, he's a gifted singer and songwriter, a highly trained technician and interpreter and an incendiary piano player. But also, on stage and off, he's a consummate host.
Kenny Werner is a world-class pianist and composer. His prolific output of compositions, recordings and publications continue to impact audiences around the world.
Kenny was recently awarded the 2010 Guggenheim Fellowship Award for his seminal work, No Beginning No End. No Beginning No End is a musical journey exploring tragedy and loss, death and transition, and the path from one lifetime to the next. Utilizing over 70 musicians, Kenny's third album for Half Note Records is an expansive composition featuring Joe Lovano, Judy Silvano, Wind Ensemble, Choir and String Quartet.
Click here to see more YAMAHA Jazz Artists.
Classical Pianists
Six decades into one of songwriting's most successful and honored careers – marked by 48 Top 10 hits, nine #1 songs and more than 500 compositions and a landmark 47-year run on the charts, Burt Bacharach's music continues to set industry records and creative standards. His audience spans several generations, and he is viewed as the unique combination of one of the greatest composers of all time and the "ultra-cool cult hero" of the contemporary music set who often has several songs on various music charts simultaneously.
With an active repertoire of nearly 100 piano concertos ranging from Bach to Wuorinen, Sara Davis Buechner has appeared as soloist with America's most prominent orchestras: the New York Philharmonic, Philadelphia, Cleveland, Saint Louis and San Francisco Symphony Orchestras; and abroad with the Japan Philharmonic, City of Birmingham (U.K.) Symphony Orchestra, BBC Philharmonic, Kuopio (Finland) Philharmonic, Slovak Philharmonic and the Orquesta Sinfónica de Castilla y León (Spain). She was a featured artist at the "Piano 2000" Gala Concerts in the Kennedy Center with the National Symphony, and recently made her debut at Lincoln Center's "Mostly Mozart" Festival. In addition to her frequent North American concert appearances and radio broadcasts, she tours widely throughout the Far East on a yearly basis.
Constantly innovating in his audience-building approach to programming, this season Frederic Chiu is presenting "Classical Smackdown", a multi-year series where composers face off in head-to-head comparisons, with the audience voting for their preferred composer. The Smackdown this season is between Debussy and Prokofiev. Results are being tracked at ClassicalSmackdown.com.
Named among 10 tomorrow's great pianists by the BBC Music Magazine, Eduard Kunz has performed and broadcast frequently with almost every major orchestra in the UK including BBC Symphony Orchestra and BBC Concert Orchestra, BBC Scottish Symphony Orchestra and Royal Scottish National Orchestra, The Hallé and The Ulster Orchestra, City of Birmingham Symphony Orchestra and Welsh National Opera Orchestra, Royal Liverpool Philharmonic and London Musici orchestras with conductors such as Tugan Sokhiev, Christian Mandeal, Edward Gardner, Gerard Schwarz, Lothar Koenigs, Garry Walker, Clark Rundell, Mark Stephenson, Alejandro Posada, Josep Caballe Domenech, Alexander Joel, Andrés Orozco-Estrada, Barry Wordsworth and David Angus amongst others.
TUNING, VOICING, REGULATION & OTHER SERVICES
The Tom Lee Music Piano Service Department provides regular Piano services such as tuning, regulation, voicing, plus minor finish repairs. We provide Vancouver Lower Mainland Piano services from Monday to Saturday, between 9:00 am and 4:00 pm , with additional times available outside of these hours by request.
Our local Vancouver Lower Mainland piano service area covers West Vancouver to Langley, and the North Shore to White Rock. Piano Service on Vancouver Island may be arranged through the managers of the Victoria and Nanaimo Showrooms.
Our commitment to our community is to exceed our client's expectations - not only now, but long after our client has selected Tom Lee Music for all their musical needs.
For more information regarding our piano services, please phone our Piano Service Coordinator at 604-273-3800 (extension 223) or visit any of our eight piano showrooms.
You are also welcome to email our Piano Service Department at: [email protected].
If you would like additional information regarding normal piano maintenance, we would be pleased to mail you our free "Piano Owner's Manual & Service Record" brochure. To request this informative brochure, please phone any of our eight Piano Showrooms, or our Piano Service Coordinator.
Tom Lee Music strongly believes that all of our customers deserve nothing short of the best – period! We provide the best in musical instruments, service, and innovative programs. The same concept applies to our staff; we are proud to have a team of the most knowledgeable Piano Consultants in Canada.
We carry one of the largest collections of the world's finest acoustic and digital piano brands in Canada, such as Steinway and Sons, Steinway-designed Boston and Essex, Yamaha, Cable-Nelson, Schimmel, Petrof, and Hoffman and Kuhne.
If you have any questions about our piano selection, or if you would like to experience the excitement of choosing your next piano, visit any of our 8 community showrooms!