Yamaha Music Education System
The basic philosophy of Yamaha Music Education System is "to cultivate the musical sense that everyone is born with, develop the ability to create and play music, and to help them be able to share the joy they feel by making music themselves".
New Courses
New!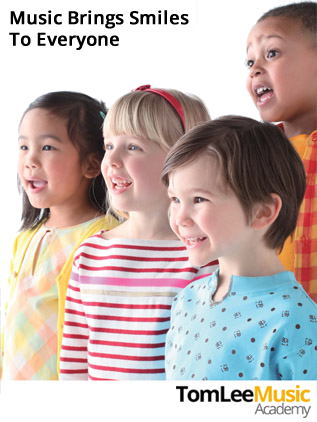 Tom Lee Music Academy
Tom lee Music was founded in 1969 and was dedicated to bringing music making to the community. We offer a wide range of music courses for children, teens and adults through our seven Lower Mainland and Vancouver Island locations.
We beleive that the study of music will enrich the life of each student. It contributes to a sense of achievement and self-worth. It aids in the development of coordination, self-discipline, and provides a lifetime of enjoyment.
We started with private piano lessons and gradually expanded to other instrumental lessons in guitar, drums, brass, woodwinds and strings. Today, in addition to the traditional curriculum of private and group lessons in instruments, theory and voice, we also offer instruction in pop music, world music, songwriting, performance coaching, computer music, DJ and recording.
Our teachers are highly qualified professionals dedicated to bringing out talent in our students and teaching them the joy of usic-making. With years of training, regular updates, performance and teaching experience, their expertise leads to many shared tips and tools to help make playing music easier, more enjoyable and fun!
School Locations
Richmond Location
3631 No. 3 Road
Unit #150, Richmond, BC, V6X 2B9
(604) 273-6661
Coquitlam Location
2560 Barnett Hwy.,
Unit #116, Coquitlam, BC, V3H 1W3
(604) 941-8447
Surrey Location
10090 152nd Street,
Unit #157, Surrey, BC, V3R 8X8
(604) 588-3200
North Vancouver
#800 - 801 Marine Drive,
North Vancouver, BC, V7P 3K6
(604)988-9974
Victoria Location
2401D Millstream Road
Unit #105, Victoria, BC V9B 3R5
(250) 383-5222